Fenix Group is extremely proud of our stellar group of subsidiary brands, each bringing a strong reputation for meeting specific needs for our customers. Each of these brands is a standout in its market, known for quality, longevity, and innovation. Together, as Fenix Specialty Performance Coatings (Fenix Group), these powerhouse brands — Concrete Coatings Inc., Sierra, SureCrete, TK products, Burke and TCI Coatings — will continue to operate independently while working cooperatively to break through previous boundaries and achieve greater objectives.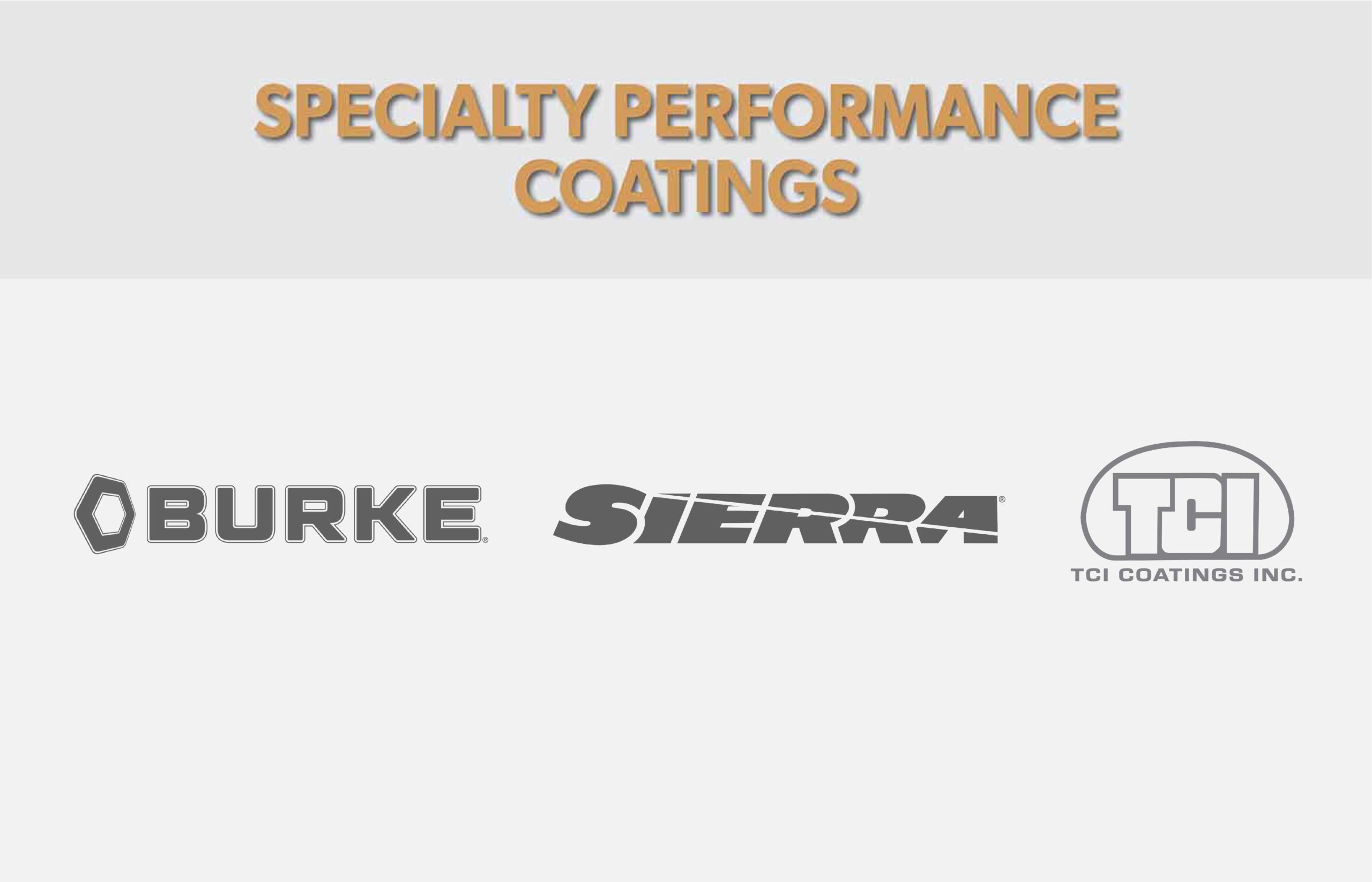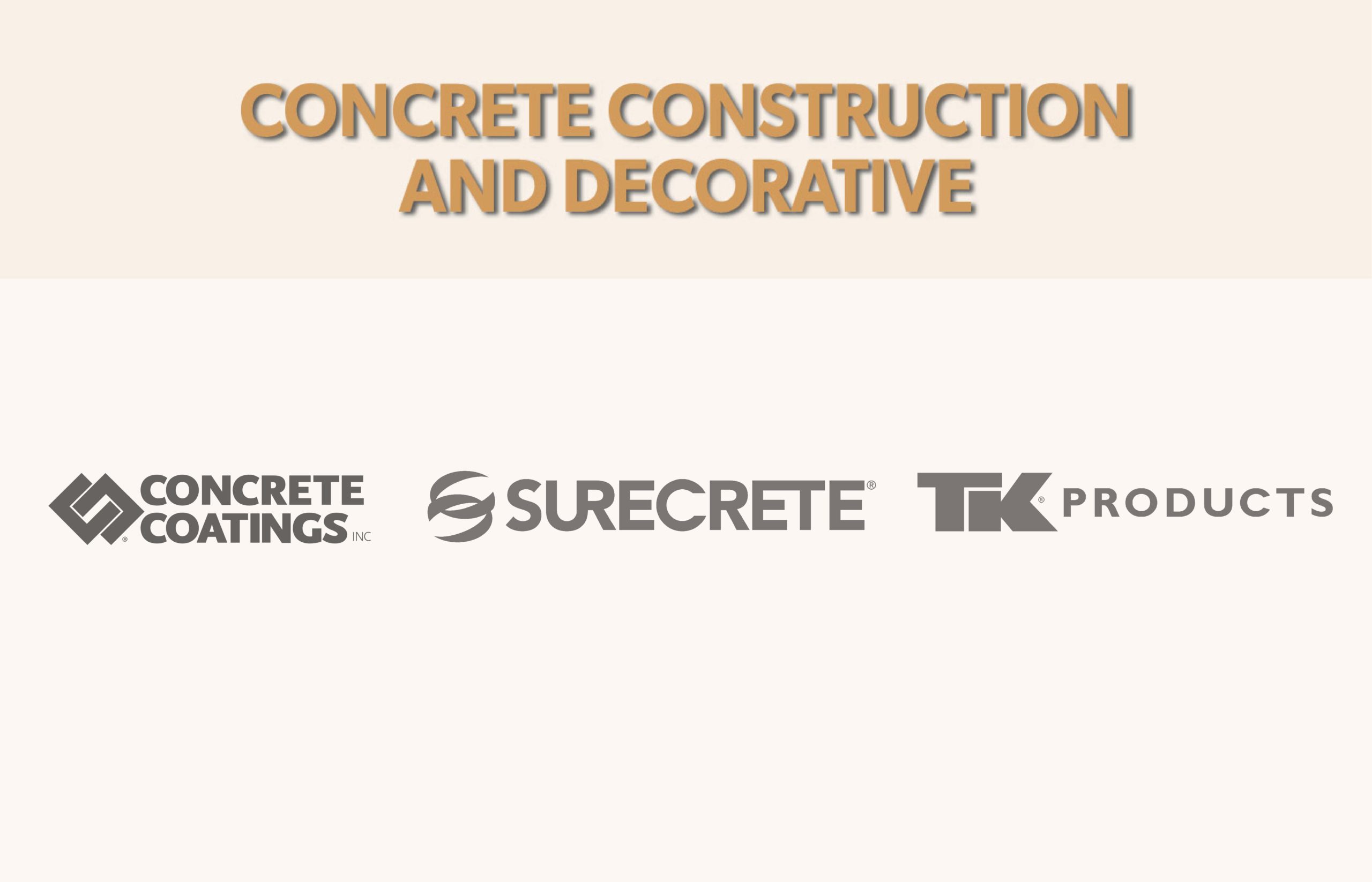 "Each of these brands has set the bar for quality, durability, innovation, and creativity in their market segments for decades. United by Fenix Group, they offer a much wider range of options to meet the needs of our diverse and growing customer base."
— Todd Schroeder, CEO of Fenix Group

Fenix Group has united three of the most trusted names in the specialty performance coatings industry. These brands deliver durable, earth-friendly paints and powders, and a wide range of advanced coating solutions that raise the bar for quality and longevity.

Burke Industrial Coatings
For more than half a century, Burke Industrial Coatings has developed water-based, high-performance coatings that provide unsurpassed performance in the most demanding environments, including globally-recognized Silver Bullet AM. In fact, Burke provided the paint for the Bonneville Lock and Dam, the first dam on the Columbia River upstream from the mighty Pacific Ocean. The dam was painted in 1973, and it still looks great. Today, Burke's central focus is developing safe, earth-friendly paints and powder coatings for OEM applications. From harsh-weather epoxies to antimicrobial coatings for the medical, hospitality, and food & beverage industries, Burke delivers quality, earth-friendly coverage that lasts.

Sierra Advanced Coating Solutions
Since 1979, Sierra Advanced Coating Solutions has formulated innovative coatings that solve complex application challenges, pioneering leading-edge technology for industrial coatings and OEMs. Sierra remains the industry leader in high-performance coatings for aluminum, steel, foam, plastic, concrete, glass, and wood. For decades, countless manufacturers have trusted Sierra's line of distinctive coatings with their most daunting challenges, problems no 'off-the-shelf' product could touch.
Sierra Performance Coatings is committed to delivering the products, services, and resources businesses in the Specialty Performance Coatings, Concrete Construction, and Decorative Products industries need to increase their profitability, market share, and business footprint. To facilitate this commitment, we offer solutions including toll blending, private labeling, and original equipment manufacturing (OEM).
Are you dealing with the following concerns?
Limited resources slowing your growth
Orders you can't fill
Skills or equipment limitations
Business lost due to better-resourced competition with faster turnaround times
Products too cost-prohibitive to make
An inability to match the price or quality of competitive products
Limited infrastructure for expansion, warehousing, or shipping
Or you just want to promote and sell a better, more competitive product to a wider market base, options like toll blending or private labeling. Partnering with Sierra will allow your company to grow more efficiently and economically while reducing costs and introducing additional product lines and income streams that boost profitability.

TCI Coatings, Inc.
Founded by Charles Horton in 1959 and headquartered in Lubbock, TX, TCI Coatings, Inc. has historically supported its customer partners through unapparelled quality, service, and innovation.  A leader in custom protective and specialty coatings for substrates exposed to all types of conditions and performance criteria, TCI's attention to quality control, technical expertise and onsite customer support have made them a recognized coatings brand throughout the South and Southwest.
TCI products are produced to customer specification and incorporate all of the latest coating technologies.  Products like Hydrotec waterborne industrial coatings, have been developed to meet the demands of today's OEMs as well as local air control districts. And like the products that built TCI's reputation; new products are constantly being developed to meet the needs of our diverse customer base.
  Now more than ever, TCI Coatings, Inc. is committed to delivering the same quality products and services its partners in specialty paints and coatings have come to expect for decades.

Fenix Group believes precision innovation is the best way to solve complex challenges, long-term, so we brought together three of the most respected names in concrete construction coatings. These brands set the standard for signature solutions specifically manufactured to protect, recondition, enhance, and stand the test of time.

SureCrete
SureCrete Design, an inventor of Eco-Stain and other trendsetting products, continues to redefine what's possible in the decorative and specialty concrete market segment. This brand represents more than 1,500 top-quality decorative concrete products. The extensive product line, industry-leading innovation, in-house manufacturing, and commitment to the best customer service help SureCrete exceed expectations. Whether you are looking for an overlay, a coating, a sealer, or any of our other high-quality products, expect superior quality and consistency to get the job done right, every time.

TK Products
TK Products has been developing high-quality concrete surface treatments for commercial and residential applications for more than six decades. This brand specializes in durable surface protection designed to excel in the harshest conditions in North America. That's why DOT, industrial, and residential customers looking for the best way to cure, protect, restore, or beautify concrete trust TK Products. If you are looking for unparalleled performance and outstanding durability in some of the harshest conditions in North America.

Concrete Coatings Inc.
Concrete Coatings, Inc. has been proudly leading the industry for over 20 years, manufacturing overlays, stains & dyes and other products for your concrete projects.
Our product lines include clean, prep and repair products, Stamp-Tek™, Spray-Tek™, VIVID™ Acid Stains,
Quick Dye™, and options for resinous flooring and sealers. We're always innovating new products!
Fenix Divisions – Construction Concrete Decorative and Specialty Performance Coatings.